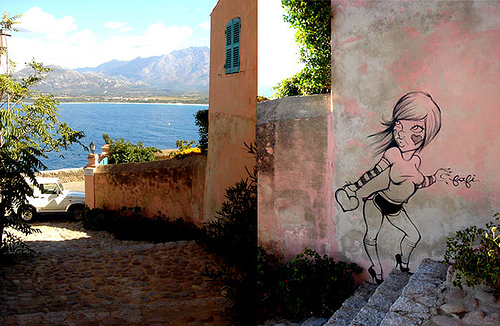 Is
Fafi
still doing street art? I used to adore her work, but now it's all over Adidas clothes, Mac cosmetics, and those Fafinette figurines?! Oh dear...
I never like to say that someone has "sold out" to fame and fortune. I am super happy for anyone that can turn their art into a successful career. There's just something about this that disappoints me.
What do you guys think?